Planning Laws Affect Property Values and Define the City and Neighborhood You Live In
Re-zoning, giving variances and amendments to developers so they can usurp a city's land-use laws negatively impacts residents' quality of life and property values, but it's also about money and power…"In this County, the power to rezone property involves the power to create great wealth, and the effect of corrupt action by a public official in these matters, in my opinion, is just as reprehensible as taking money from the public treasury…the expectation of buying property for X dollars and then applying for [variances] to make the value of that property 10 times X shows it's a free-for-all."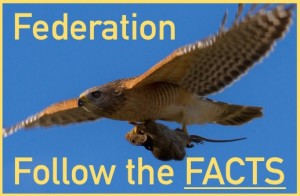 (Excerpted from LA Times, Oct. 14,2015 (Patt Morrison article)http://www.latimes.com/opinion/op-ed/la-oe-morrison-silverstein-20151014-column.html 
*Is Calabasas Moving In The Wrong Direction?
Calabasas is a mountain community – a spectacular gateway to the Santa Monica Mountains. But, increasingly, many residents think Calabasas is becoming less livable with more traffic congestion, less breathable space, loss of its bucolic view sheds, and a culture of cronyism and getting around the rules that permeates City Hall. It seems as though the interests of the public have been discarded – especially when it comes to granting variances for new projects that have the ability to change the character of Calabasas forever. Massive amounts of proposed development – like two new hotels and two subdivisions on Las Virgenes; more car dealerships; the dense, four story Avanti at Calabasas Lake and development on protected ridgelines, decreases homeowner property values. Most people moved to Calabasas to escape the higher density areas like the Valley.
*In Which Direction Will The Fred Gaines/Alicia Weintraub Slate Take Us?
Googling Fred Gaines shows the many development projects Gaines and his firm represent which attempt to circumvent land use laws with up-zoning, variances, etc., – across LA County, from Tujunga to Verdugo Hills, the City of Los Angeles, throughout the Santa Monica Mountains. Gaines has not only appeared in front of the Malibu City Council advocating for developers – he has sued the city.
Alicia Weintraub works for Rosenheim and Associates, Inc., a planning company that, among other things, expedites projects for developers. Selected Rosenheim clients with ties back to Calabasas include: Cinmark Company (Jon Wolfson-Former Councilmember), D2 Development & Construction (Calabasas Village-Avanti), and Weintraub Financial Services, Inc. (Has hotel proposal on Las Virgenes & Richard Weintraub is client of Fred Gaines).
Certainly Gaines and Weintraub are entitled to have their own professional careers and lives, but this is something that should be truthfully disclosed to the public. For example, Ms. Weintraub approved a variance on a ridgeline for a project where her employer had been involved with a client previously. If Mr. Gaines wants to be a development attorney and lobbyist, he is absolutely entitled to do so. However, pretending to be something they aren't is a problem.
For voters to make an informed choice they must have the information – the facts.