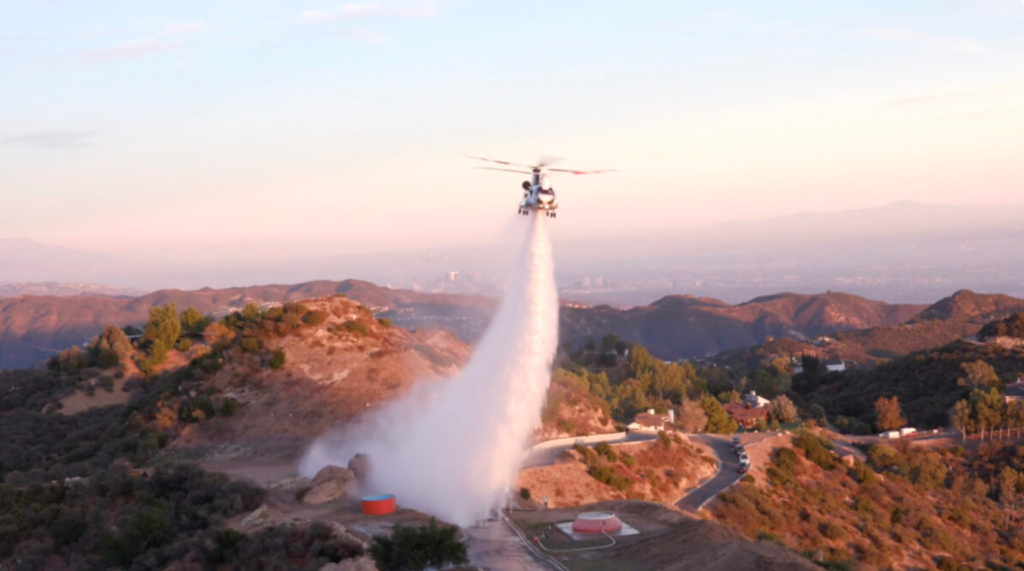 2. Our New LACoFD Acting Fire Chief — Anthony Marrone. LACoFD Fire Chief Daryl Osby has retired. Anthony Marrone has been appointed by the BOS as our new Acting Fire Chief! He is very familiar with the Santa Monica Mountains and we have worked with him prior. In his announcement, we were pleased to note these quotes, "During this transition phase, I thank the Board of Supervisors for selecting me and entrusting me to continue our Department's mission of protecting lives, the environment and property", said Chief Marrone. "I look forward to collaborating with the Board of Supervisors, along with Labor, our membership, and the residents and communities we serve, to enhance the delivery and quality of emergency and life safety services to those in our care".
It is much appreciated to know that collaborating with the residents and communities LACoFD serves is a priority, as is acknowledging and protecting the environment.Congratulations to Acting Fire Chief Marrone.
3. Our Wildfire Fire Fighting Arsenal from the Air – 69 Bravo, Chinooks, Super Scoopers.This is a very tough time of year for all of us as we await the onslaught of an even drier, hotter, and windier fall. Hopefully this updated info on our air arsenal will provide some relief to you. Here it is:
A. 69 BRAVO HELISPOT — High above the Santa Monica Mountains As you know we advocated strongly for this phenomenal fire fighting entity on top of a mountain. Our sincere gratitude to Supervisor Sheila Kuehl who was instrumental in ensuring this fire fighting resource became a reality for us and in its purchase. Also, kudos to her Deputy, Maria Chong-Castillo. It is state of the art. The County will complete the purchase of this facility in 2023!
B. CHINOOKS
Yes, the 3 Chinooks – Helitankers have returned now and are in position. (Remember the Chinooks can fly at night).
The LACoFD Chinook is based at Van Nuys and LACoFD has included it in first response which means the Chinook called Helitanker 55 responds with 3 other helicopters from LACoFD (and if necessary LA City FD) to all vegetation fires.
A second Chinook is based in Orange County called Helitanker 47 at Chino Airport and a third but slightly smaller S61 Helitanker 61 is based in Ventura County at Camarillo Airport.
C. SUPER SCOOPERS Two Super Scoopers will be here on Sept. 1 (just two weeks away) and are contracted for 90 days. The County can extend their lease in 15 day increments.
So, bottom line — our three most important wildfire fighting air resources are set and ready to protect